MIUI 12 is the latest version of Android skin from Xiaomi. As with every update, MIUI 12 brings some pretty useful and new features along with the goodness of the new Android version. One thing that holds true for most of the updates, be it custom skins or android versions, is new wallpapers. Indeed, wallpapers bring a completely new look and feel to the home screen of any new UI.
In that case, MIUI 12 is no different. In fact, with MIUI 12 they have taken it a step above with the introduction of cool new live wallpapers, what they call, Super Wallpapers. So, let's have a quick look at all the latest and greatest features of MIUI 12 along with a guide on how to install these wallpapers on your device. With that being said, let's begin.
MIUI 12 Key Features: 
Before getting to the super wallpapers, let us take a moment for all the new features that MIUI 12 brings in. First of all, MIUI 12 comes with an app drawer. Yes finally, after so many user requests, it is here. We know that this feature was there in Android for quite a few years now. But it is good to see coming to MIUI now.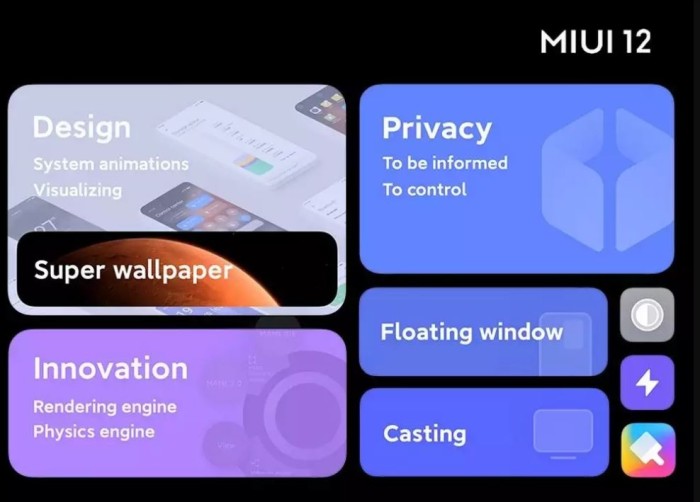 Another major highlight is the new user interface and animations. At least, for the default apps, this holds true. For instance, in the weather app, you can now see a beautiful animation of the current weather. Like it shows water droplets on screen for rain and a shiny ray of sun for a sunny morning. This surely adds up a lot more than the default numbers of degrees celsius.
Apart from that, now also get new and better dark mode, new control center separated from notifications shade, and more. A floating window is also a great addition considering how big smartphones are getting nowadays. It opens a small yet interactable display of any app and still, you can carry on with other tasks. To sum up, you get ultra battery saver mode, privacy features, and the stock features of Android.
---
Download MIUI 12 Super Wallpapers on your Device:
The above features are fine, but what marks the top highlight of MIUI 12 are super wallpapers. Now, you might ask, like what's so special about them. They are just some sort of live wallpapers for your device. Well, it is true but the implementation makes them so special. First of all, you get super wallpapers for the planets like Earth, Mars, Saturn, etc. along with Geometry. The latter is the latest addition to the list of super wallpapers.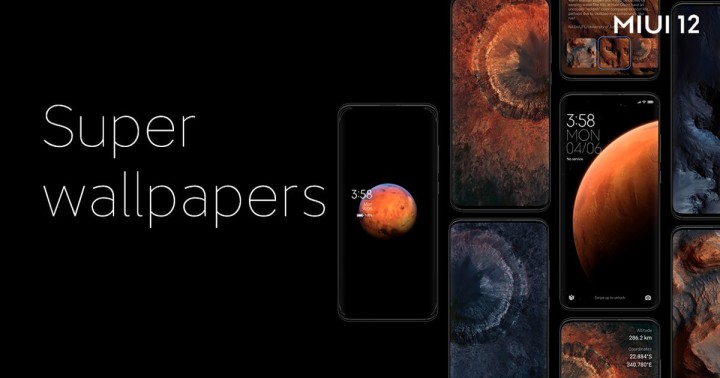 Now, these live wallpapers are not just one piece of a lively version of a static image. Instead, they change and animate in a certain way as per your actions. Let's say you went with the earth wallpaper on your device. If you are at the lock screen, then you can see the zoomed-out view of the planet earth. Once you unlock the device, it animates and lands you onto a clean over the top view.
This is why all of these wallpapers are hefty files of around 100 MB each. But, they are totally worth space on the phone. Now, coming to the part on where to download them. All you have to do is click on the link below corresponding to the one you want. It should take a minute or so. Once done, just open your wallpapers settings and there you can now see this new wallpaper. Just click on that wallpaper and apply it to both home as well as lock screen. That's it.
Download Links:
MIUI 12 Super Wallpaper APK (original) | Download (mediafire link)
MIUI 12 Geometry Wallpaper APK | Download (mediafire link)
Geometry Mods latest:
---
Conclusion: 
Overall, MIUI 12 has took a good decision with the introduction of such great looking wallpapers. Not to mention, they do drain your battery a little faster. But in the world of large huge batteries and crazy charging speed, that should not be an issue. Also, check for MIUI 12.5 eligible devices here, in case you own a Xiaomi phone.