The present-day is all about Bitcoins and cryptocurrencies of other forms. This had led to an increased usage of anything that can provide users with cryptocurrency. One of the apps designed specifically for this purpose is Cryptotab browser pro. But the main question remains the same: is Cryptotab browser pro legit?
Crypto currencies have become quite famous recently. Even more due to Elon Musk and his support for Dogecoin, a currency that evolved from memes into a valuable crypto currency. In this article, we will focus on one of the crypto coin earning methods, the Crypto tab Browser Pro and whether it is legit. If you want to read more articles and guides related to crypto and mining, we have got a few on this site. You can access them using this link right here!
---
What is Cryptotab Browser?
Cryptotab Browser Pro is an app developed by the company named CryptoCompany OU. You can easily find this app on the Play store, along with other apps from the same company. Furthermore, I recently went to their Developer page and it turned out the Pro version of this browser had a major update. It helps in mining Bitcoins as well as the transfer of Bitcoin form of currency at an unlimited amount and transactions.
The app claims to be the world's first Bitcoin mining browser. This is a little misguiding. There have been apps like these previously as well but they were mostly focused on Windows. Android apps generally failed to work properly or were full of glitches and scams. All in all, they failed to garner positive reviews from their users.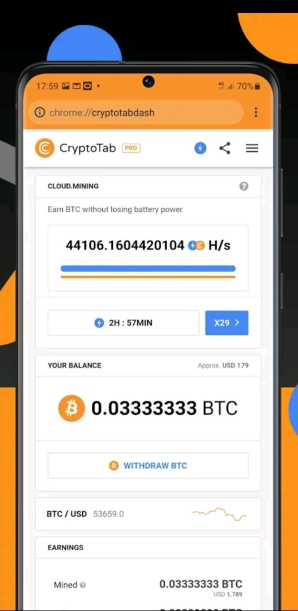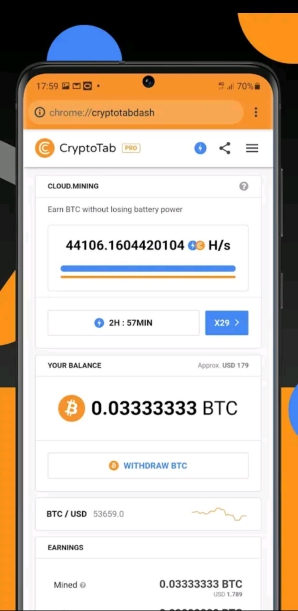 While this app stays true to what it says, users almost always question the credibility and legitimacy of this application. This is not surprising. There are many applications related to bitcoin mining out there that promise the same thing but with no effects.
To sum it up, Cryptotab Browser Pro is an application used mainly for surfing the internet. However, you can use its side features to mine Bitcoins, or transact an unlimited number of Bitcoins if you have hold of them.
---
Cryptotab Browser Pro features
This browser comes with many features packed into one. Apart from being a super fast and smooth operating browser, there are several special features related to Mining Bitcoins which we are going to discuss here.
Speed-Multipliers: There are various 'booster' options you can get on the application itself. This increases the mining process, resulting in more Bitcoins per hour. Some booster examples are 2x Booster and 10x one.
No commission: Unlike other applications which take a commission for providing you the mined bitcoins, this app lets you have all of it. You do not need to pay the developers or the company any amount of money for this app or for the Bitcoins you get from mining.
Secure Connection to Public WiFi: Security and Privacy are very important in today's age and date. This application makes sure to secure your connection to public or open WiFi routers. This ensures that any malicious attempt to gain access to your browser or your mining activity is prohibited. Furthermore, all this leads to the successful working of the phone without any loss of data.
Separate profiles for different usage: Let us be honest, you always love to have different profiles for different tasks. It makes life easier by sorting things out. Therefore, these apps would help you in separating your browsing profiles. Moreover, any of your Bitcoin Mining data wouldn't be affected by this process!
Convenient one-hand operation: The app is designed in such a way that you can use it conveniently with one hand. You do not have to force your fingers anymore to tap the button across the screen risking your phone's stability.
---
Is Cryptotab Browser legit
This seemed to be a very challenging question. Firstly, because Bitcoin mining is no easy and quick task. It takes days to achieve and then even more hard work to transact. Secondly, there is always a difference in opinion by the users of the app.
Some say it's good if it worked for them, some say it's bad if it did not work for them. The 'work for them' line is very broad. It ranges from actual faults from the company to users just frustratingly uninstalling the app when they lose patience. All of this could and does lead to bad ratings.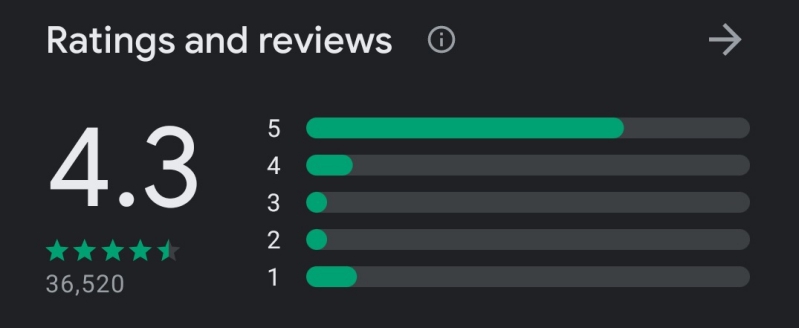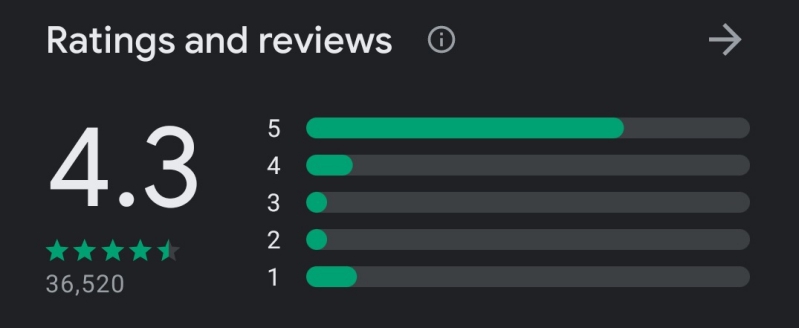 I have researched a little and by the ratings of this application on the play store, along with various legitimate responses of users on Reddit and other websites, I believe it is worth giving a shot. As long as the users do not indulge in anything that seems fishy, the user would be fine. So to summarise, yes Cryptotab Browser is legit.
---
How to earn Bitcoins using Cryptotab Browser apk
This is a fairly simple thing. The cost-free way to earn Bitcoins is to just use your browser and the bitcoins would be mined in the background. The process would be slow but it would happen nonetheless. I would be honest, this would not be enough to make you a lot of money, but it is enough for side expenses.
So now you know the method to earn Bitcoins and it turns out to be very simple. However, there is also a complex method, which more rewards of course. But it could be tough and thus, is not advised for users who are just starting to use Cryptotab Browser Pro now.
It also involves spending money to do affiliate marketing on sites like adfly. From there you can gain multiple users using your referral code who would use the same browser and mine. Crypto tab provides you 15% of all they would mine so the larger the group, the more you earn.
But as it said, it is not as easy as I wrote it to be, and often involves complex situations that would be hard to tackle. If you would like to seriously invest in Cryptotab Browser affiliate advertisements, I recommend you read about it thoroughly on the FAQ page of the Cryptotab Website itself.
---
Download Latest Cryptotab Browser Pro apk
Downloading Cryptotab Browser Pro apk is quite easy. All you need to do is head to the Play Store and search for Cryptotab Browser Pro apk. You can also click on this link and get directly taken to the required page. From there you would need to buy the application for Rs. 55. After you finish buying it, you can proceed to install it into your phone and start using it as a normal browser.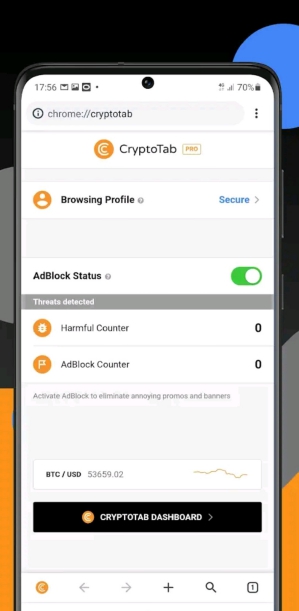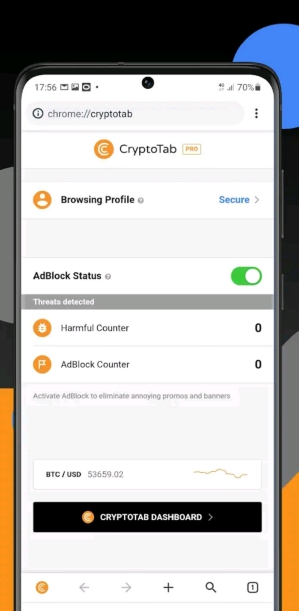 If you happen to have a Windows PC instead you can head to their website and Download the Cryptotab Browser Pro for windows. The method of operation and mining remains the same as in Android.
---
Final words: Cryptotab Browser Pro
In this article, we covered Cryptotab Browser Pro apk in detail. We talked about how it works, what are the ways to indulge in Bitcoin mining using this app, how to get it and whether it is legit or not.
Always remember to stay safe and avoid downloading applications from illegitimate sources or suspicious websites, especially complex applications like these. While the app is trusted, you still need to be sensible and do everything according to the situation. If you feel anything might be going wrong, refrain from using the application. Often there are a lot of unwanted complications with mining apps.
---
Frequently Asked Questions (FAQs).
Q. Is Cryptotab Browser legit?
A. Yes Crypto tab is legit but like all the complex apps like these, there comes a risk factor and it is different for each person so you have to determine it yourself. One general term it is completely safe.
Q. What is Cryptotab Browser Pro?
A. It is a browser that is based on Bitcoin mining. It mines Bitcoins in the background as you continue to use it without any harmful impacts on your browsing experience.
Q. Does Cryptotab run in the background?
A. Yes, like all the other applications on Android, it is possible to run Cryptotab in the background as long as you don't clear the cache or RAM of your phone.
Q. What is Cryptotab Browser all about?
A. Cryptotab Browser is all about earning money through various ways involving Bitcoin mining. You can continue to use your browser as you make money, or you can use affiliate ads to earn lots of money with more risk.
Q. How can I download Cryptotab Browser Pro for free?
A. I would not recommend downloading a complex app like this from an untrusted website that modified applications. Your best bet would be Play Store. It is only Rs. 55 after all. If you want the free version try this website.
Q. How can I download Cryptotab on PC?
A. I already provided the link above. The Cryptotab Browser Pro can be easily downloaded on your Windows PC without any effort. You just need to head to the official Cryptotab website and Download it. It might take a while but the steps are quite easy.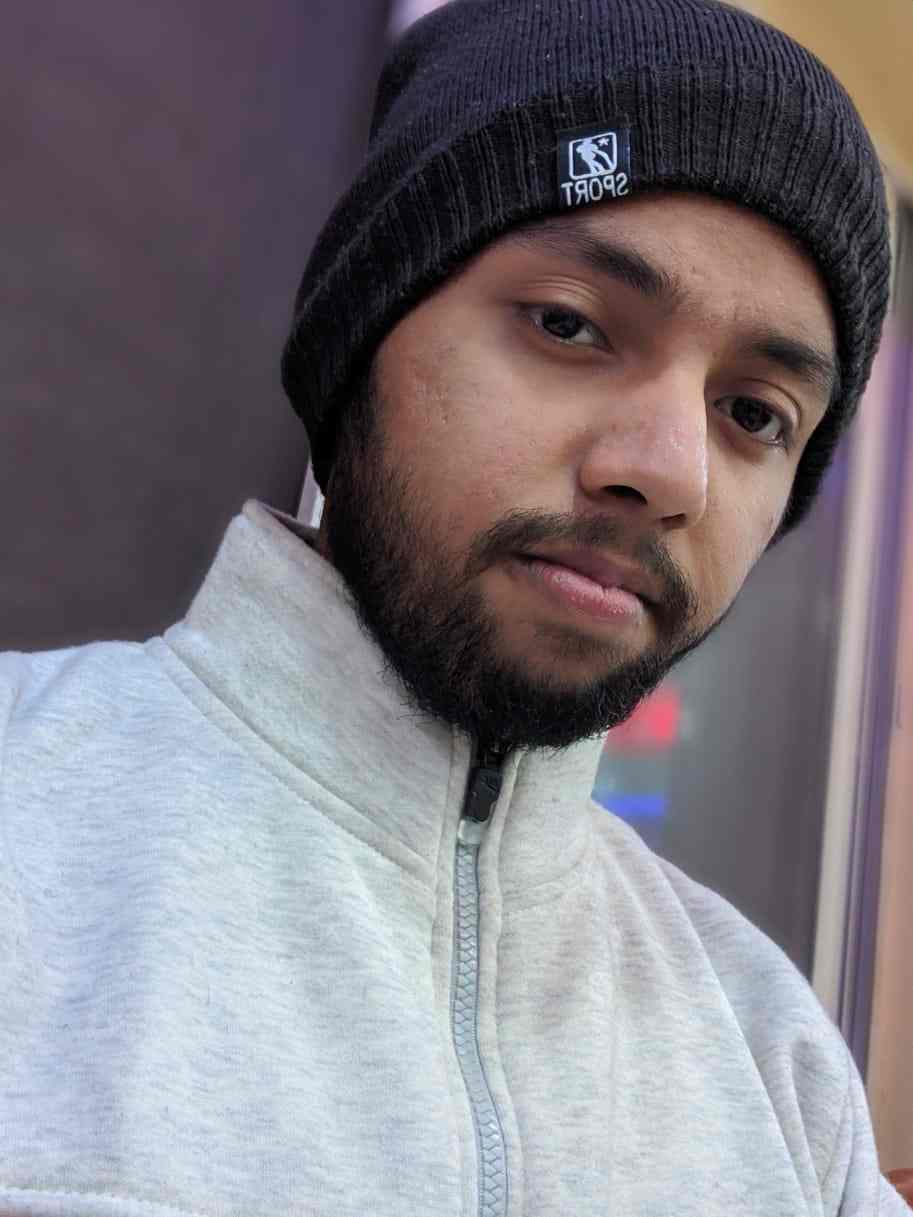 For someone who is a Medical School student, you certainly did not expect me to be here. But here I am, due to my fondness for technology, games and science. There is just something really sweet about technology that has helped in binding us together, so it is not surprising that I love to talk about it. And with the same technology, you could connect with me easily, so feel free to!