The Huawei Mate 40 RS is yet another example of a car company teaming up with a smartphone manufacturer. We've seen this pattern before, with the OnePlus 7 Pro's McLaren Edition. In Huawei's case, they've decided to join forces with Porsche for this one.
It's easy to see why the combination of cars and smartphones works as well as it does. Now more than ever, we care about the way our smartphones look and feel in our hands. Huawei was already doing quite well in the hardware department on its own. However, collaborating with a company like Porsche to design a smartphone was always going to crank things up a notch.
That's precisely what the Huawei Mate 40 RS does. It stands at the top of their newly announced Mate 40 lineup, which includes the Mate 40, Mate 40 Pro, and Mate 40 Pro+. All of these devices have excellent specs. They do differ on paper, of course. The higher-end the device, the beefier the specs.
All of them come powered with the Kirin 9000 series CPUs. These are based on a 5nm++ fabrication process and should deliver excellent energy efficiency and performance, alongside 5G support. The differences between these devices come in terms of RAM, storage, displays, and cameras.
The top-of-the-line Huawei Mate 40 RS is quite the monster in this department. There's not much of a difference between the Mate 40 Pro+ and the Mate 40 RS. It rocks a 6.76-inch display with a resolution of 1344 x 2772 pixels, giving it an 18.5:9 aspect ratio. This display also features support for HDR10+ and sports a 90Hz refresh rate. The differences come in two departments. The Mate 40 RS has an IR thermometer and 512 GB of storage. On the other hand, the Mate 40 Pro+ only has 256 GB of storage.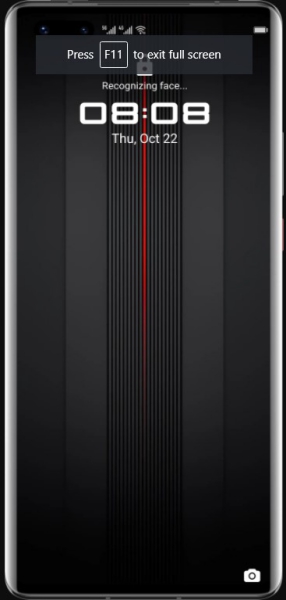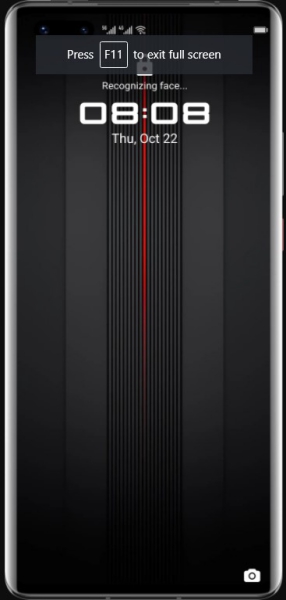 Download Huawei Mate 40 RS Gcam APK 8.0 (Google Camera)
This phone is an absolute monster when it comes to the cameras, too. Its primary sensor is a 50 MP shooter with f/1.9 aperture. That's pretty great on its own. However, there are three more cameras to go along with this one. These include a 12 MP telephoto lens with f/2.4 aperture along with 3X optical zoom, an 8 MP periscope telephoto lens with an aperture of f/4.4 and 8X optical zoom, and finally, a 20 MP ultrawide camera with f/1.8 aperture.
That's quite the capable set of lenses for a camera system on a smartphone. You wouldn't expect any less from a device with Porsche's name on it, though. All of this hardware heft would likely work wonders with the Google Camera app.
While Huawei's default camera app is likely to give you incredible shots from the Mate 40 RS, no one is better on the software front for images when it comes to Google. So, as soon as you get your hands on this phone, you might want to grab the Google Camera apk.
Huawei Mate 40 RS Gcam Download Link (Google camera)
It may take a while for you to get it. The previous Mate 30 series, which also had Kirin processors, did get the Gcam mod as well. However, those devices were based on a 7nm fabrication process. The newer 5nm chips in the Mate 40 RS might take some work. When the Gcam app does launch for this device, you're likely to below:
It's going to be quite fascinating to see what kind of shots we get from the Mate 40 RS with Gcam.
SEE ALSO: