Huawei's smartphones tend to have some great hardware. However, due to strict US sanctions which prevent them from working with American companies like Google, their software doesn't quite match up to it. This is an issue, especially because EMUI, their operating system, is based on Android. The sanctions mean that this is a version of Android that can't work with key Google services, like the Play Store, which makes Android what it is. In fact, these sanctions are why they've decided to sell the Honor smartphone brand.
This doesn't mean Huawei's devices are dead in the water, though. They're slowly improving their ecosystem with each major update. EMUI 11, the latest version of their OS, is the perfect example of that. They haven't rolled it out to each of their devices quite yet, but that doesn't mean you can't check it out. You could get a taste of it early if you sign up for the EMUI 11 beta program. It is available for a number of their devices in specific regions around the world. Here are the steps you'll need to take to get your hands on it.
How To Sign Up For Huawei EMUI 11 Beta Program
Step 1: Download the EMUI 11 Beta app
Huawei has made the process of registering for the EMUI 11 beta rather convenient via an app. You can download it here.
Please note that there are two different versions of the app available. The first version is for users on EMUI 10.1 who want to try out the EMUI 11 beta. The second version is for users who have already updated to the EMUI 11 beta but ended up uninstalling the Beta app. Huawei advises against doing so. If you're one of these users, you should probably fix that.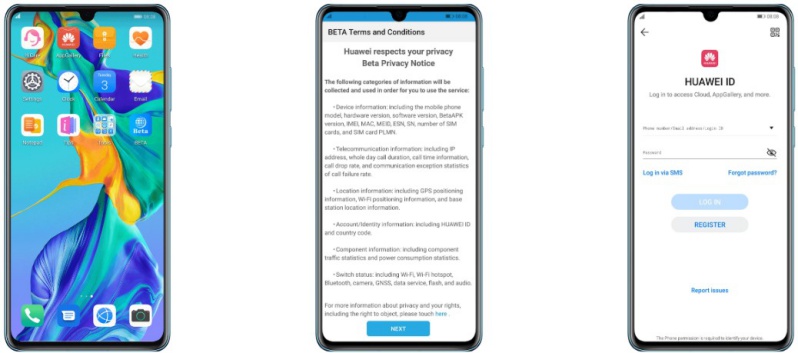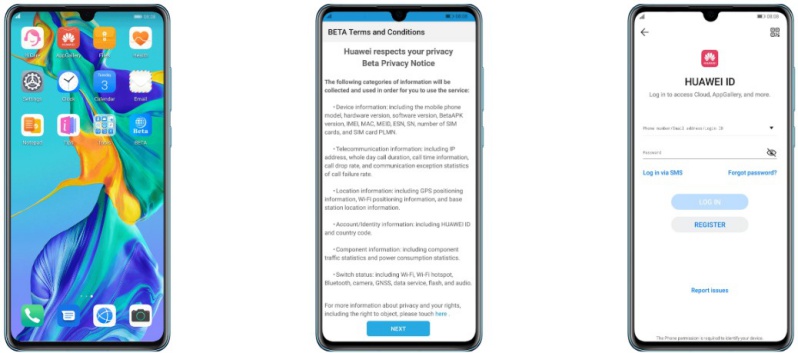 ---
Step 2: Log in with your Huawei ID
Once you have the app, you need to log in with your Huawei ID. You should already have one if you've been using your phone for a while. However, in case you don't, you can create a new one right then and there.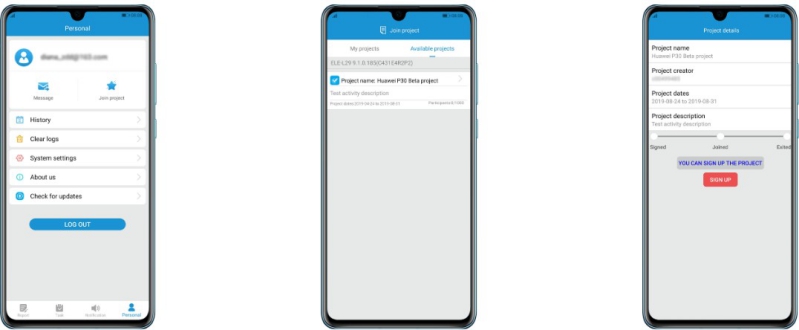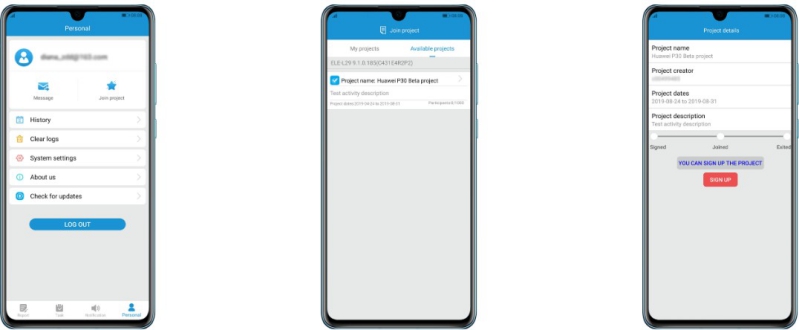 ---
Step 3: Join a beta program
After you've downloaded the app and logged in with your Huawei ID, you're almost there. Go to the "Personal" tab, which should be available on the bottom panel of the app. Once there, you will see a button that says "Join Project". Finally, go to the "Available Project" tab and join the program.
The program you join will be specific to your device. Once all of this is done, you will be able to download and install the latest version of the EMUI 11 beta. This app will also notify you of any updates to the beta.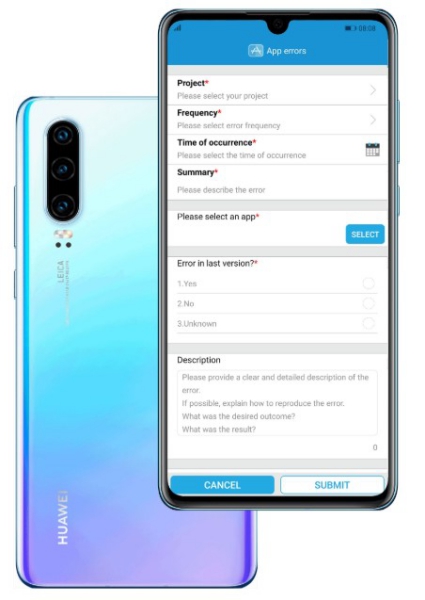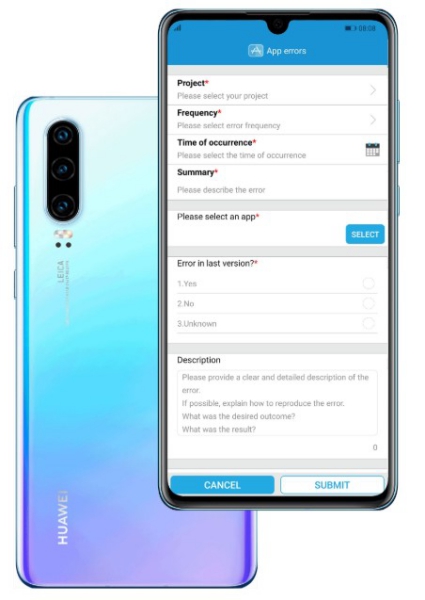 ---
Step 4: Feedback 
The whole point of joining a beta program is to test out the latest, unreleased version of the software. So, you're likely to run into some bugs and other such issues. When you do, you can also use this Beta app to submit your feedback and error reports.
To do so, simply head to the "Report" page in the app and input all the relevant information. This includes details such as the model of your device, the beta version, the nature of the bug, when you encountered the issues, etc. You can also choose to upload your log.
---
Step 5: Leave the beta program
If you wish to stop receiving notifications for the latest beta version, you can leave your selected program quite easily. Simply follow all the instructions from Step 3 of this guide. Once you're at the "Available Project" tab, select the project you had signed up for and choose the "Sign out" option.
Huawei says that they will remove you from the beta program within 48 hours. You won't receive notifications to update to the latest version of the beta from that point onwards.
If you've followed all of these steps properly, you should be all set. All of this can seem intimidating for people who haven't done this kind of thing before, though. So, in case you're still confused about something or are unsure about some part of this guide, feel free to ask in the comments.