BlueStacks is a great tool for anyone looking to add some extra power to their Android experience. Not everyone with an Android device is going to have the highest-end specs. However, chances are that they have a PC that does have more horsepower than their smartphone.
So, having the option to leverage that extra muscle on an operating system as robust as Android is quite helpful. For all intents and purposes, BlueStacks gives you access to the entirety of Android's features. You can run all the apps you otherwise can on a native Android device, you can play games, watch videos, etc.
Of course, if your computer doesn't have a touch screen, the experience of using all these services might not be perfect. Not every app you wish to try out is going to work well with a mouse/trackpad or keyboard. Many of these apps were likely built for vertical smartphone screens, so they may only appear in a small window.
How To Root BlueStacks 4
Still, everything that Android is famous for will work on your PC via BlueStacks. In fact, BlueStacks 4, the Android emulator's latest version, even has a nifty launcher that looks and functions properly on a PC display. There's honestly very little that you can't do on BlueStacks 4, and that includes the ability to root your Android system.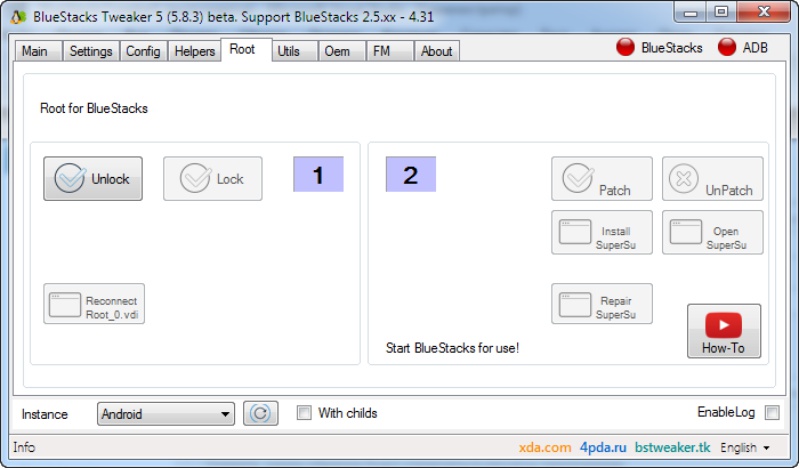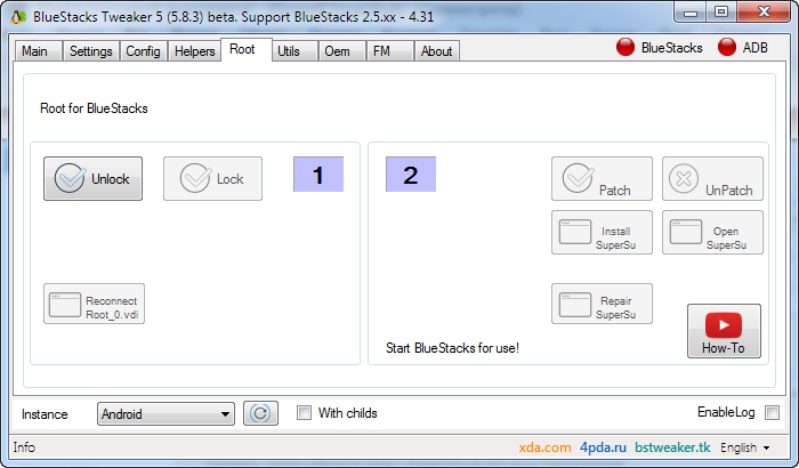 Yes, the idea that you can root your virtual Android device might be a lot to get your heads around. You obviously need to make sure that your BlueStacks 4 system is up and running before you do this, but it is possible. Here's how you can do it yourselves.
Download BlueStacks Tweaker from the official website.
Extract the zip file.
After the extraction is complete, open the folder and run BlueStacks Tweaker 5.exe. (Depending on when you're trying this, the file name may have changed)
Windows may give you a warning about this, asking if you want to run this file. Simply click on the "More info" tab and click "Run anyway".
Ensure that BlueStacks 4 is running at the same time as BlueStacks Tweaker 5.
Check that the "BlueStacks" and "ADB" indicators on the BSTweaker window are green.
On BSTweaker's "Main" page, click on the "Force Kill BS" button. This will close BlueStacks 4 for now.
Now, go to the "Root" page on BSTweaker and press "Unlock". This process will take a few seconds to complete.
Once it's done, go back to the "Main" page and press "Start BS" to open BlueStacks once more.
After it's open, keep it running in the background.
Go back to BSTweaker's "Root" page and click on the "Patch" button.
If this process works, you should see the words "Root Patch: Success: True" in the bottom-left corner of the BSTweaker window.
Then, press the "Install SuperSU" button which is present right under the "Patch" button we pressed in Step 11.
On your BlueStacks window, you should see a "SuperSU" app pop up.
Open up "SuperSU", press the "New user" button, and follow the app's instructions from there.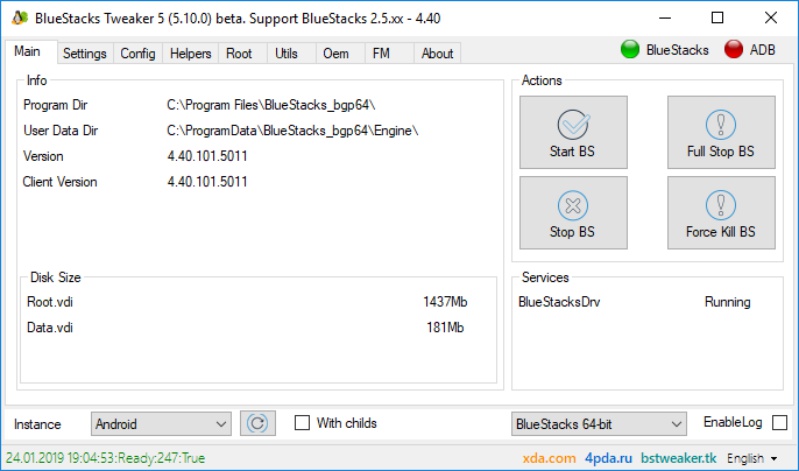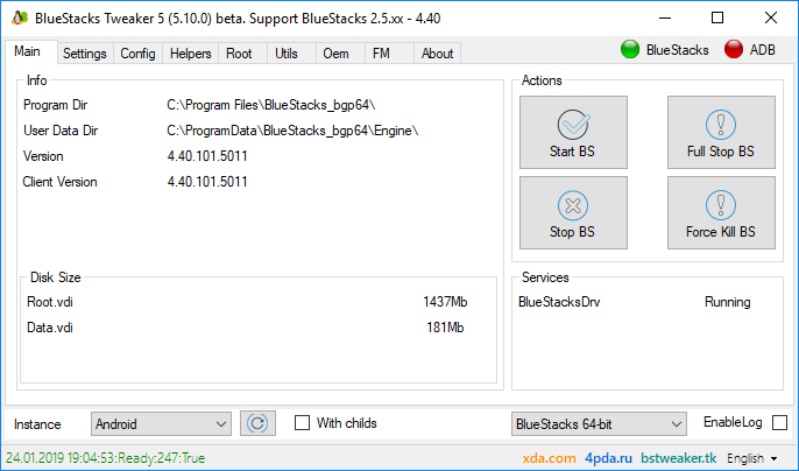 ---
Download BlueStacks Tweaker To Root BlueStacks 4
Conclusion:
So, there you have it. A fully-rooted virtual Android system right there on your PC. This is a long, somewhat complicated process. In case you get lost during any of this, go through the steps in the guide above once more. However, if that doesn't resolve your issues, write to us in the comments below for help. At the end of it all, we hope everything works properly and you have a rooted virtual Android system to tinker with.