The virtual world is a vast one. With millions of profiles, searching for the details of a specific individual can be similar to that of finding a needle in a haystack. The American multinational technology giant Google has come up with a fruitful solution for this muddle.
Google has introduced 'People Cards' in India that allow an individual to create a profile that gets displayed on the search engine when summoned. This feature allows the user to build a public profile from scratch prompting the user to review the credentials being displayed. The feature has been in a beta stage for over two years in the nation but has finally spread its wings to the common folk.
People Cards will allow individuals to highlight their websites and/or social media profiles to make their presence known to the world. The algorithm being used in this process is Google's Knowledge Graph. People's Cards are similar to that of virtual visiting cards reenacting the charm of the old times in a modern way.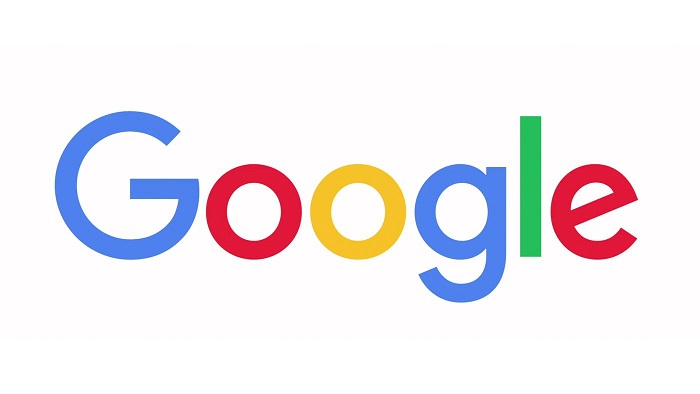 Initially, this feature will roll out to mobile users. However, to register a People Card on the search engine, an individual will have to spill out a margin of personal information. The personal information required for authorization is a Google account and mobile number. In today's day and age, these requirements are not hard to fulfill.
The downside of People Cards is that it is only available in English for now. Nevertheless, additional languages will be added into the mix in the near future. This feature is being launched in India first providing a jump-start to technology enthusiasts. The purpose of People Cards is to allow individuals to establish an online presence with the help of a public profile on Google Search that gets displayed on the top of all results when called for.
People Cards will provide helpful and reliable information to the common folk. Google is known for its extensive customer support. Following the general rule, Google provides an option using which a user can report impersonation and flag abuse. Fascinatingly, each individual will be allowed to create only one People Card under the name limiting the number of counterfeit profiles indefinitely.
Google is known to be flexible with all of the options it provides. Once a card is created, an individual is given the authority to opt-out of the service at any given time. If an individual shares the same name as another individual, multiple cards will be displayed on the search engine.
How to create your own People Card on Google?
Sign in to your Google account with the required credentials.
Search for "Add me to Search".
A prompt stating "Add yourself to Google Search" will get displayed on the screen.
Tap on the prompt mentioned above. Provide your mobile number.
A unique six-digit code will be sent to the device. Enter the code in the given module.
Google will offer a form that contains all the required details.
Fill the form. Once all the formalities are completed, the People Card will be created.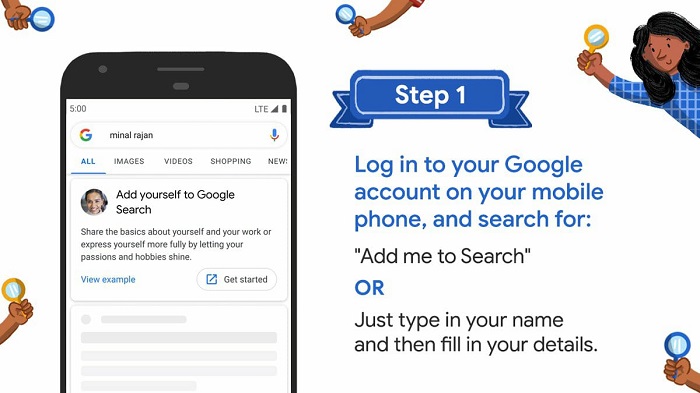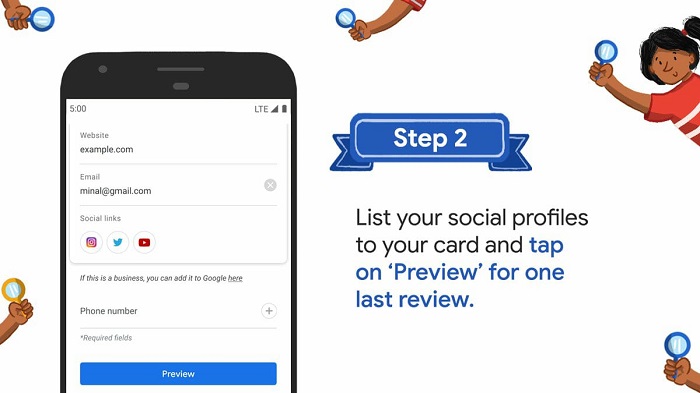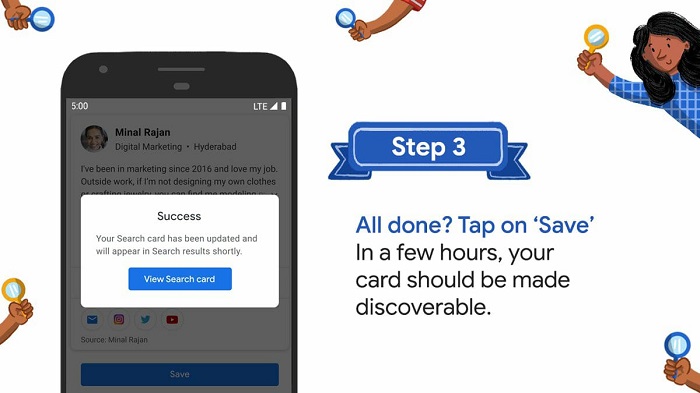 Conclusion:
People Cards is a useful service using which an individual can add details about work, education, location, hometown, social media, and websites. In today's generation, identity theft has become a joke. Using People Cards, verified information can be displayed on the Google search engine within minutes.