Google camera, or GCam, is the most popular camera apps in the Android operating system. As the name suggests, GCam is developed by Google. Now, this camera app comes inbuilt with Google Pixel phones. Fun fact. Google Pixel was able to gain special attention in the tech world with the support and performance of GCam. It is because GCam can click stunning photos with just a 12 MP camera sensor.
In a trend where other smartphone manufacturers are running around 48, 64, and 108 MP, Google stuck to the original and infamous 12.2 MP sensor. Even with that simple sensor, the photos that Pixel clicks is just out of the world. Overall, GCam is amazing. 
So, with this fact, many other Android users also wanted to try it out. Enter third party GCam mod APKs. It means that with these mods, you can get GCam on any Android device out there. Indeed, we do have a dedicated category for GCam. You can check out the APK for your device here. But, Google has recently updated to the 8.2 version with an interesting and useful feature. Let us take a closer look at this new version. Also, a quick guide on how to install it for your device. 
---
GCam 8.2 features and APK download: 
First, let us talk about that one feature. With GCam 8.2, you can now make a hands-free video. You know that, combination shutter button for both photos and videos. It means that you can click to take a photograph and long press to record a video. Now, this feature was already there in the earlier versions of the GCam. But with GCam 8.2, you can do record in hands-free mode.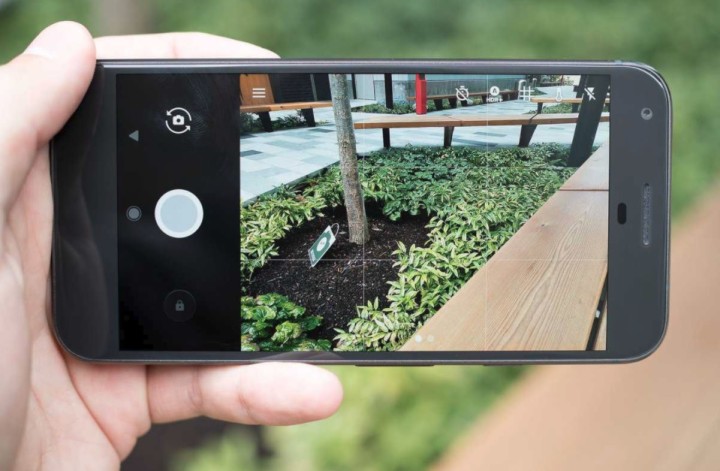 The problem with the earlier feature is that you need to long-press the shutter as long as you want to record anything. The moment you leave it accidentally, the video stops. So, it is fixed in GCam 8.2. It means you need to long-press the shutter button only for a few seconds. After that, the video locks and you can freely move your finger around or even remove it. 
Use the left and right gesture to either zoom in or out to the subject. So, you can easily record videos with no eye on releasing a finger. As of now, GCam 8.2 is only available for Pixel 5. Also, earlier Pixel phones may expect it anytime soon. 
Coming to the part on how to install it on your Android phone. Click on the link below to download the latest APK file on your device. Next up, turn ON install from unknown sources in the device settings. After you have downloaded the file, go to the downloads section, and install it. 
---
Conclusion: 
In summary, the Google camera is always a step ahead of the rest of the stock camera apps. With this new update, it has become even better. So, make sure to update your camera version as well. On that note, share this article with your friends and tech geeks who are also fond of Google camera.