GApps Installer is a small and lightweight app made for Android devices. Initially, the developers have made this app, especially for Xiaomi devices. The reason being that as per Chinese policy, Google apps are banned to use and install in Xiaomi devices. So, in this way, GApps Installer will help you install Google Play Store on your device.
Now, the same idea can work for any custom Android ROM out there. In other words, you can download the GApps Installer app in your rooted device and still use the core Google apps. So, let's take a closer look at the GApps Installer app and how to download it on your device.
---
How to download GApps Installer app:
First, just scroll down and click on the link given below to download the app. Now, this should start downloading the apk file. In case you get any pop up of the app being harmful or so, then just accept and proceed. We provide safe apk files only. So no worries there.
After the file is downloaded, just open the file and click on install. If you fail to open the file, then you can try opening the same file with an inbuilt or third party file manager. Lastly, with a couple of clicks and on-screen instructions, you have successfully installed GApps Installer.
Once you have installed the GApps Installer app, here are a couple of things to know about this app. GApps Installer not only installs Google Play Store but also brings some other add ons. To begin with, Google Play Services is one of the major parts of any Android device.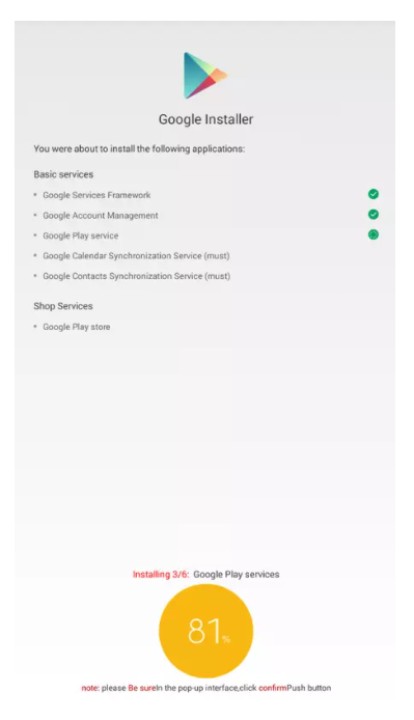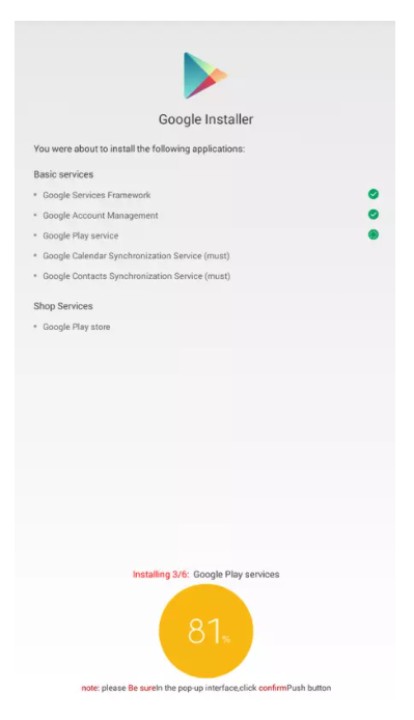 It is not like that the device is not useable without the Google Play Services but they will surely make it better. In fact, many of the third-party apps use Google services in its core app i.e., without Play Servies they would not work. For instance, Google Maps in cab services such as Ola, Uber, etc.
Next up, you also get Google Calendar and Contacts sync tools. This will make the sync of all your contacts and calendar tools such as remainders, events, etc. even better. To sum up, GApps Installer also has Google Firework and Google Account Management.
All in all, GApps Installer is a pretty useful yet powerful app which is worth a try. The only caveat though is if you miss out any single app in the list then you should reinstall every app.
---
Conclusion: 
In summary, for those who want to quickly get the Google apps, this app will help you out. Also, in case of rooted and custom ROM flashed devices it is one of the best apps. Talking about rooted apps, here is the list of 10 Best apps that you can check out. Lastly, consider sharing this with your friends and tech geeks in the network.