Anime refers to the Japanese way of creating animation series. It won't be wrong if we say that Anime is the most famous art form in the world. Today, artists are actively working on millions of Anime series as well as movies, and it is because Anime is loved by people all over the world. Nowadays, almost all Animes are released with dubbed and subbed versions so that, people with different mother tongues can enjoy the content.
And talking about Manga, it is a comic book equivalent of Anime, and people love to read them too. There are a lot of platforms where people can read Manga. But, sometimes, Manga fans face several issues like the unavailability of the required language version of the Manga. Also, most of the official platforms are not even free to use. But, there are plenty of platforms and apps available which can be used to read the latest Manga, and Tachiyomi is one of these apps.
---
MUST-READ:
---
What is Tachiyomi App?
Tachiyomi is one of the platforms where users can read unlimited Mangas for free of cost. All you have to do is download the app and search for your favorite Manga. The Tachiyomi can be downloaded for free of cost on Android and iOS platforms easily. Well, the app is not available officially on the app stores but can be downloaded using the third party platform. And here, we will be mentioning the steps to download Tachiyomi app for Android/ iOS.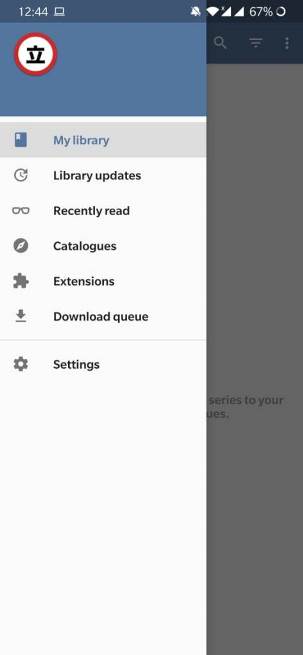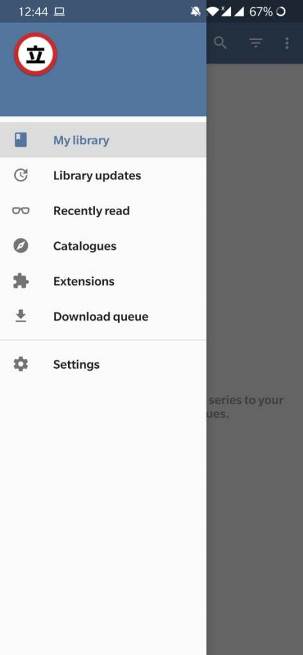 Talking about the Tachiyomi app, it is a free and open-source platform for Manga readers. The app can be used to read almost any Manga on the internet. You need to add the extensions, and you are good to go. Tachiyomi allows users to read content from many popular websites like Manga Rock, Manga Reader, Crunchy Roll, and many more.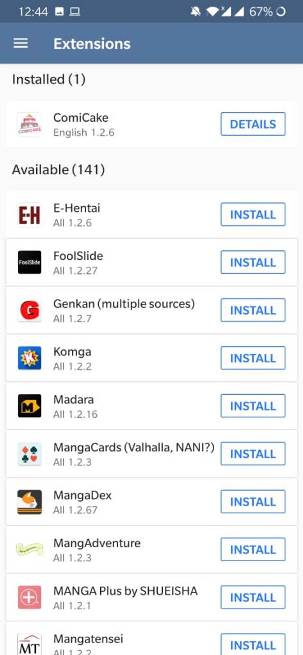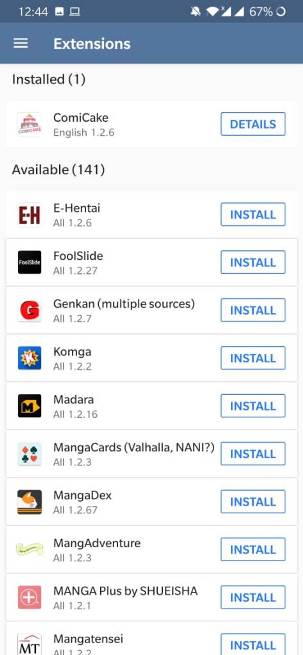 Well, the app is a little tricky to use in the starting, it may take some time to get used to it, but you will be getting a lot of perks for it in return. Other than this, the special thing about this app is that it allows users to read content in both online and offline mode. Users can easily download the full series of their favorite Manga easily, organize the chapters in the library, and a lot of customization is available for the smooth user-interface. If you are already excited to use the app on your device, below are the steps to download the Tachiyomi app for Android/ iOS.
How to Download Tachiyomi app for Android/ iOS
STEP 1 – Tachiyomi app can be downloaded on Android and iOS platforms; however, the app is not officially available on the app stores of any platforms. But, the app can be downloaded from the Github website. So, first of all, visit the Github website. We have mentioned the link below.
January 2021, Update: Tachiyomi V 10.0.6 (Downlow now)
Feb 7 (2021):  Tachiyomi v0.10.8 Released (Download now)
---
STEP 2 – The link will direct you to the download page of the website. Here you need to tap on the hyperlink for the latest version of the app. For example – tap on Tachiyomi v0.8.4 to continue. The latest version can be found at the top of the page. At the time of writing this guide, v0.8.4 was the latest.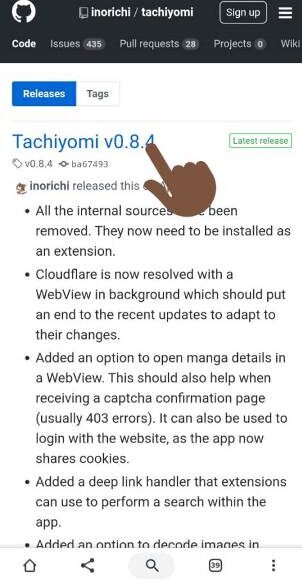 ---
STEP 3 – On tapping on the hyperlink, you will be directed to another page. Here, scroll a little, and you will find three download files options under the "Assets" title like the Android version "tachiyomi-v0.8.4.apk," and you also get the option to download ZIP "Source code(zip)" and TAR files "Source code(tar.gz)."
---
STEP 4 – You can download any download files according to your needs. But if you want to download the app for your Android device, then you have to continue with the first file, that is, the APK version. Simply tap on the "tachiyomi-v0.8.4.apk" to continue.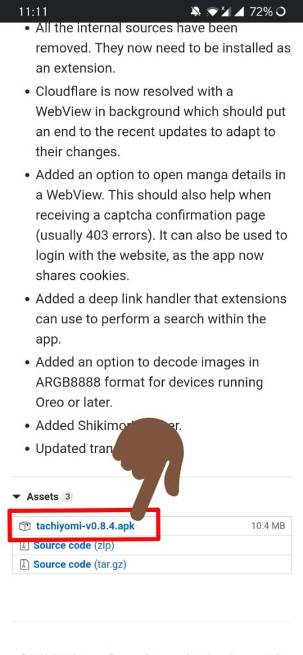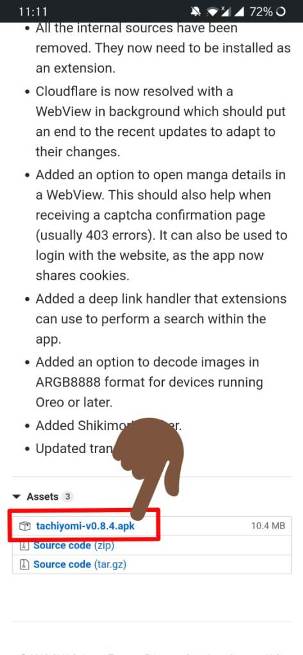 ---
STEP 5 – After downloading the Tachiyomi APK, you need to open the file on your device to install the app.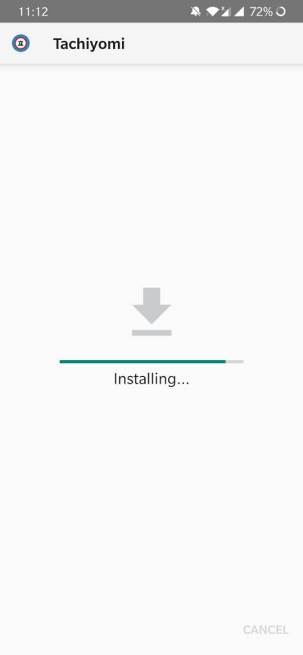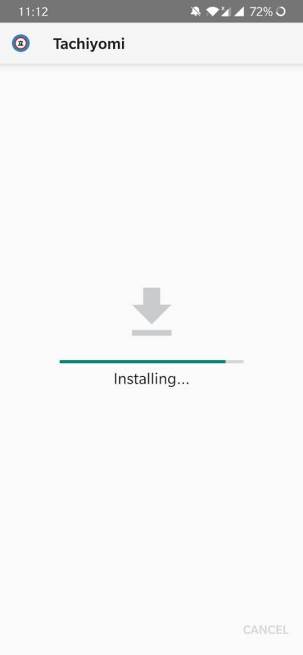 ---
STEP 6 – Well, we are done here. Wait till the app installs on your device. And open the app and download the extensions to read your favorite Manga content.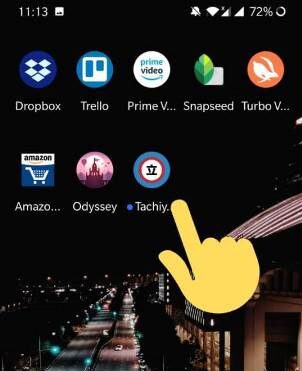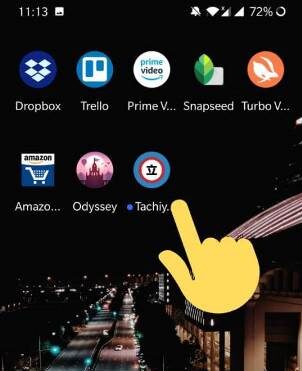 ---
STEP 7 – Finally, open the app and add the extensions. If you need detailed assistance to Add Extensions in Tachiyomi, you can read our dedicated post for the procedure.
---
How to Download Tachiyomi on PC
Well, we have posted a dedicated guide on how to download Tachiyomi on PC, both Windows and Mac devices. Make sure to follow the link mentioned below to visit the dedicated article on it.
Tachiyomi PC Download for Windows and Mac
---
If you have done the steps mentioned earlier correctly, then you are done with the steps to download Tachiyomi app on your device. Well, the steps are quite simple, but if you want any assistance, feel free to ask in the comments section below.
---
UPDATE (November 2020):
New

Missing chapters warning in transition (@ghostbear)

Changed behavior

Sources sorted in case-insensitive fashion (@scb261)
Hidden directories (i.e. folders starting with a .) are filtered out for local source

Bug fixes

Extension crashes on some older Android versions
Smoother view transitions (@jobobby04)
Prevent deleting bookmarked chapters not working when reading chapters
---
UPDATE (December 12, 2020):
A new version of the Tachiyomi application went live on December 12. The new update brings the version 0.10.6 apk with some new features and fixes to a lot of bugs.
Bugs improvements include fixing to the crashing issue of the app on Xiaomi Mi smartphones, thumbnail issues, and a lot more. You can check out the entire changelog below.
New

Ability to hide sources/extensions with NSFW content (Settings → Browse)

Bug fixes

Fix scroll direction in Webtoon viewer when using left/right keys or S Pen
Fix native library issues on some devices
Fix startup crash on some Xiaomi devices
Fix thumbnails not loading in some sources

Removals

Bundled fallback file picker; shows an error message instead if device doesn't have an appropriate file picker installed

Under the hood

Require minimum WebView v86
---
Update: Feb 7, 2021 (Tachiyomi v.10.8) released;
You can check out the changelog and download it from the link given below:
---
That's all ladies and gentlemen, we will keep updating this application with the latest app version links and other news. Make sure to stay tuned!
Nothing much to say, too much to write! Love to write about Tech & Games.