OnePlus tends to do a great job with their limited edition devices. This time, it's their latest OnePlus 8T getting the exclusive treatment. Previously, their limited edition phones have featured crossovers with brands like McLaren or Star Wars. For the 8T, however, they're teaming up with CD Projekt Red for their upcoming Sci-Fi RPG, Cyberpunk 2077.
As far as the specifications of the phone itself, not much has changed. It has the same processor as the regular variant with the Qualcomm Snapdragon 865 SoC. The rest of the specifications, such as the 12 GB of RAM, 256 GB of UFS 3.1 were also available on the highest-end version of the standard OnePlus 8T.
It's not the internals of a device that necessarily make it a limited edition, though. In fact, it's all about the visuals and aesthetics. The hardware of the limited edition OnePlus 8T is decked out in Cyberpunk 2077's trademark black and yellow. The phone also comes with a custom Cyberpunk 2077 skin. This completely changes the look of the phone's software with things like brand new wallpapers and icon packs. For now, OnePlus has only launched this device in China. However, it is hard to imagine that they won't make it available globally sooner rather than later.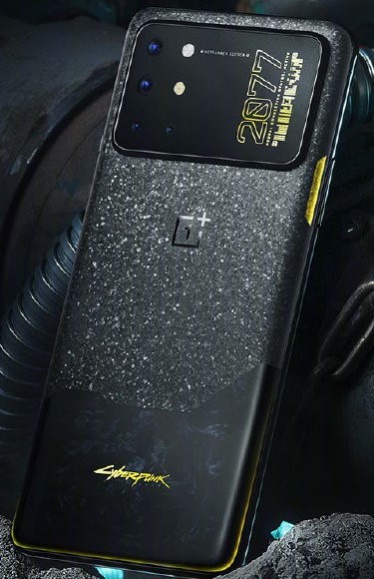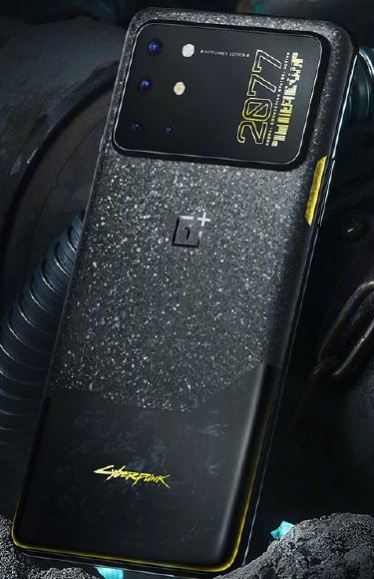 OnePlus 8T Cyberpunk Wallpapers Download
So, in case you don't manage to grab this Cyberpunk 2077 limited edition of the OnePlus 8T, then you can at least make your phone's operating system look like it. Thanks to the OnePlus forum user Pink Leopard elf, you can grab the limited edition OnePlus 8T's wallpapers and icon packs and apply them to your own device.
As of right now, the live wallpaper, which features a glowing Samurai logo, isn't available. However, we do have a high-resolution still image. It should be good enough for now. You can download the image right here.
You don't have to compromise when it comes to the icons, though. The Cyberpunk 2077 limited edition OnePlus 8T's full icon pack will work on most other devices with no issues. All you need is a phone that runs Oxygen OS 10 or 11. So, if you're part of the OnePlus family, chances are you'll be able to transform your phone quite easily. Pick up the icon pack itself from this link.
Once your phone is all decked out, it's likely to be a breathtaking sight. Cyberpunk 2077 itself comes out n December 10, 2020. It will be available on the PS4, Xbox One, PS5, Xbox Series X, PC and Google Stadia.
---
SEE ALSO: