Apple iPhones are exciting. Some buy it for the smooth experience of iOS, Apple ecosystem, premium feel, while some just for the sake of the Apple logo. Whatever may be the reason, iPhones are always different. People and tech geeks tune in for September every year because this is when the company announces the latest version of iPhones. Also, everyone around the world to see what the next-gen iPhones will look like. In other words, for this year, we will get iPhone 13 series.
Similar to the past couple of years, iPhone 13 series will also have four different models. They are iPhone 13 mini, the regular iPhone, Pro and, the ultimate Pro Max. Even though there is a good six months for the official announcement, the leaks and rumours started around. The concept of official wallpapers for the iPhone 13 series is already out. So, in this article, you will get how to download these wallpapers on your device. For both Android and iOS.
---
How to download iPhone 13 series concept wallpapers:
Before we get to the wallpapers, here are some speculations for the upcoming iPhones this year. Let us start with the design. In case you do not know, Apple always refreshes the design every 3 to 4 years. We have seen this earlier in iPhone 6, iPhone X, and the recent iPhone 12 series. Now, for iPhone 13 series, do not expect any changeover. Instead, it rumoured that the notch is going to be a little narrow. Still, it is miles behind the Android devices.
The next obvious thing is the next-gen Apple A15 bionic. But this time, there might be a twist. In the recent Spring event, Apple has taken their ferocious M1 chip and put it on the new iPad Pro and iMac. So, some rumours suggest that we might see an optimised version of the Apple M1 chip in the upcoming iPhones. Still, it is hard to clarify that thing. Another interesting thing is that the rear camera setup on iPhone 13 mini and iPhone 13 will be diagonal to make it symmetrical. Here are the renders suggested by the smartprix and 91mobiles.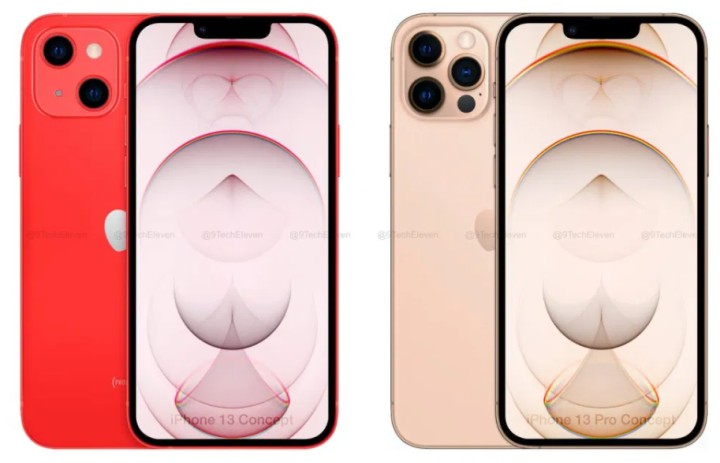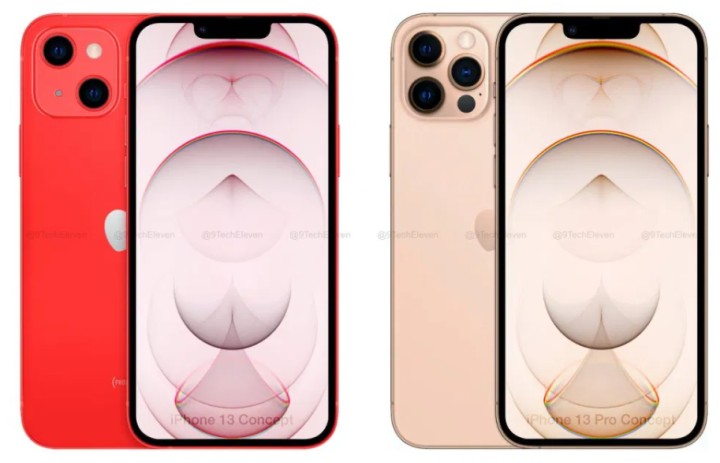 Coming to the wallpapers, you can download them right now. To get your hands on it, click on the link below and head over to the Google Photos shared album. Here, log in with your Google account, tap on any one wallpaper, and download it. After that, you can change the wallpaper in your device settings. As another option, you can use the Google Wallpapers app.
iPhone 13 Pro and Pro Max Wallpapers
---
Conclusion: 
Overall, iPhone 13 seems as interesting and exciting as every other Apple launch. In fact, we need to keep an eye on that Apple M1 chip inside these iPhones. Apart from that, colour options, rear and front cameras, and other specs are almost the same. We need to wait for more leaks and rumours. Till then, you can try out these new wallpapers and share the same with your friends and tech squad.