Android 11 first public Beta is finally released after a long wait. The update was expected in May 2020. But the chaotic, understandable situations halted it. But thankfully, the Beta update is out, firstly available for Google Pixel devices. Android smartphone companies have already started announcing dates and list of devices that will receive the first Android 11 Beta update. As the title reads, here we are with the first set of Android 11 wallpapers to download. Though not official, Pixel devices have given away what the Android lovers were waiting for!
Android 11 Wallpapers-
Firstly, the Android 11 default wallpaper is the best example for "less is more." Google has come up with a great appealing wallpaper. As you can see in the image, the simple blue colored wallpaper is the first official, default wallpaper Android 11 packs.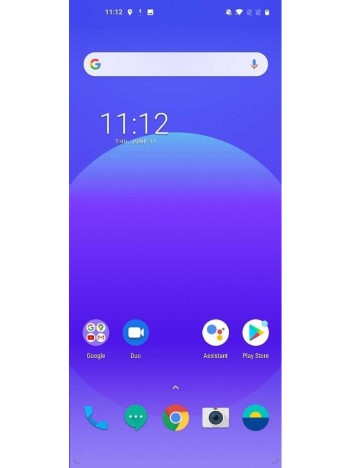 The link attached in the twitter post from Arthwork consisted of the default wallpaper with two other wallpapers for Android 11 users. The popular creator has used Blender to recreate the Android 11 wallpapers. The wallpapers are available in 1440 × 3168 resolution.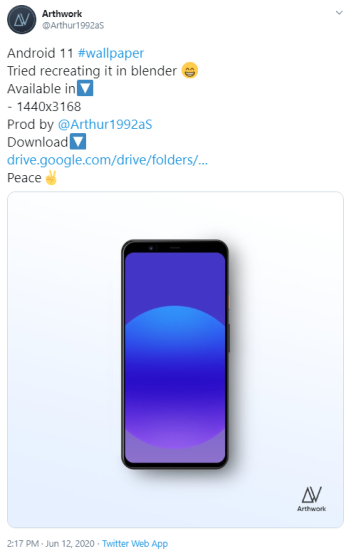 Click the link below to redirect to a Google Drive folder. All you need to do is select the desired wallpaper out of the three beautiful ones. Save the wallpaper and there you go! Set the saved image as wallpaper just like any other one.
Above all, currently, OnePlus is the brand making most of the Android 11 Beta release. OnePlus is currently the only brand other than Google to have released the update. OnePlus 8 series users are already enjoying the stock version of the wallpapers you see above. We soon expect the official, stock wallpapers for Android 11 to release.
Rest assured, we post related content and updates every day, so stay tuned! Also, share this article with all the Android users!
---
SEE ALSO: