We all edit our photos before sharing them on our social media profiles. Most of us use our smartphones to edit the photos either with the in-built editing features or using a third-party app. There are tons of editing apps available on play store which we can use to edit our photos and make them look mouth-watering. Well, today we are here to tell you about a new photo editing app from Adobe known as "Adobe photoshop camera".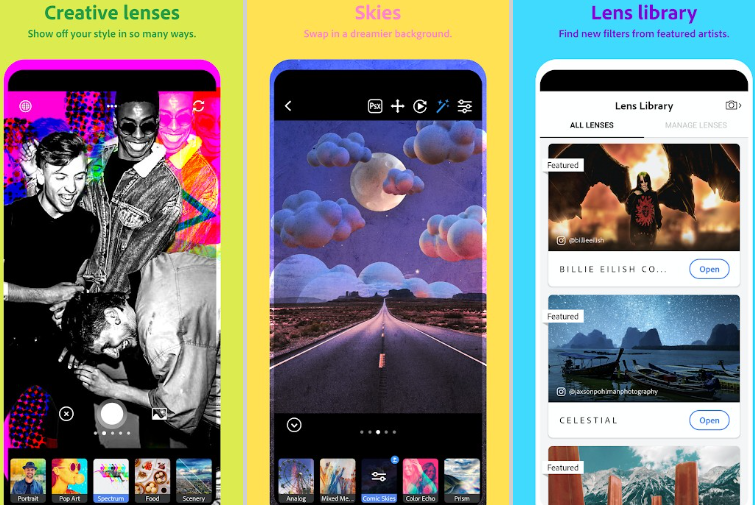 Adobe Photoshop camera is a photo editing application that was announced back in December 2019 and it is now available to download on the play store. Adobe Photoshop camera app uses AI-powered platform know as Sensi to recognize subjects in the images and suggests the best filters form its library of more than 80 filters.
The aim of the Adobe camera app is to minimize the editing efforts on your part. It offers more than 80 filters that even work in real-time. Some of the filters that are housed inside the Adobe photoshop are:
Portrait
Studio Light
Bloom
Pop Art
Spectrum
Desync
Food
Scenery
Natural Skies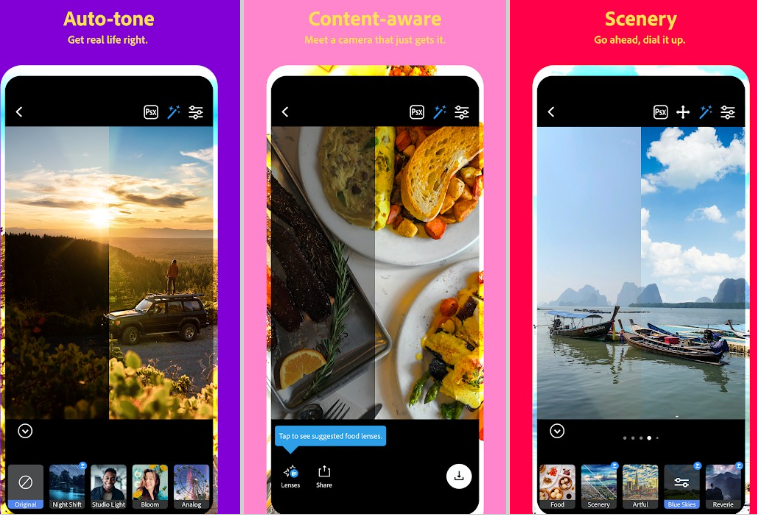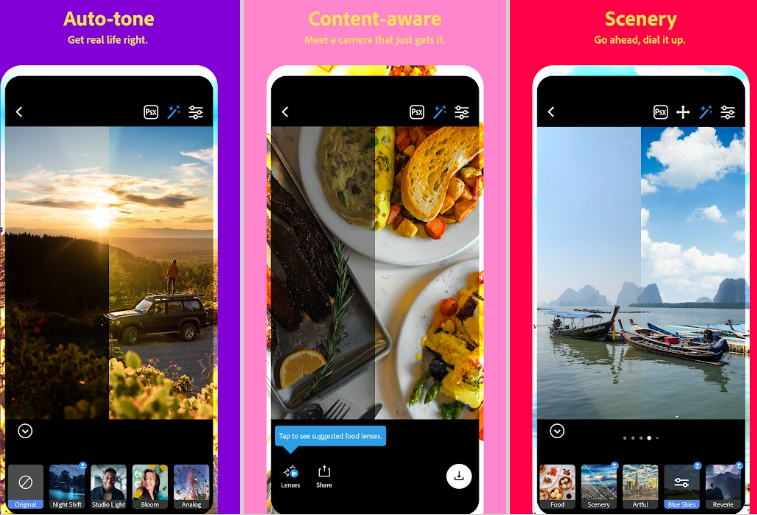 These are some of the filters from the huge library of filters in the app. Apart from the filters, the app features an auto-tune feature that can help you to adjust the brightness, shadows, portrait controls, etc automatically.
Moreover, one unique feature of Adobe Photoshop camera app is influencer-inspired lenses that let you edit your images using custom made filters from different renowned creators. You can even create your own custom filter and share it with other users on the app.
Download Adobe Photoshop Camera app;
The app is available to download on the play store for free. You can download it from the link given below: