Samsung is the most popular smartphone manufacturers out there. Also, as you know, Samsung devices are based on the Android operating system. Talking about Android, it is not completely free. Now, this also means that developers and other users are having tough times in playing with Android. This implies that rooting, flashing or booting custom ROM has become much more difficult than before. One thing that Android has made critical for such users is FRP lock.
In case you do not know, FRP stands for Factory Reset Protection. With FRP lock, you now need to enter your Google account details to perform a factory reset. I agree FRP lock is a security feature that will protect your device. Sometimes, you may not remember your account details. So, it is extremely important to bypass this FRP lock.
Well, bypassing FRP lock is pretty much possible in most Android devices. Also, this process varies from device to device. But, here we will limit our discussion to Samsung phones only. On that note, here are a few steps with which you can bypass FRP lock on Samsung phones.
---
How to bypass FRP lock on Samsung phones 2021:
First, you will need a dedicated Windows PC or laptop to start with the process. There are no such system requirements for this, but newer is definitely better. Next, click on the link below in your Windows device and download the zip file. This is the tool that we will need.
Till the time file gets downloaded, grab a compatible USB cable for your device. Once you have completed it, open it and extract the files within this zip folder. You can use free tools such as WinRAR and WinZip. After that, open the folder and install the FRP bypass tool on your PC.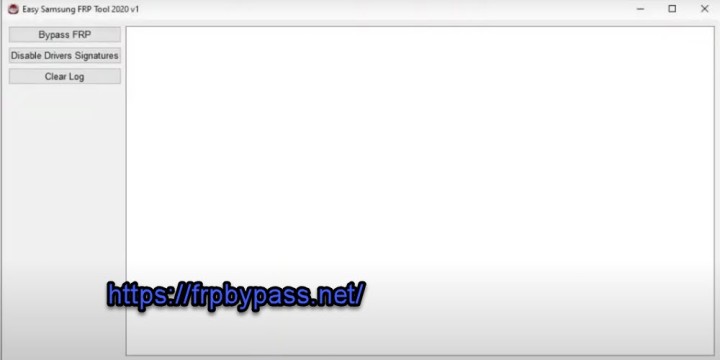 Now, connect your Samsung phone with Windows through the USB cable. Quickly ensure proper connection and then connect your Samsung phone to a Wi-Fi network. Moving on, open the FRP bypass tool in Windows and click on Bypass FRP. Within a few moments, you can see the message which reads launching browser event.
For the time being, switch on to your Samsung phone and click on the view option. This will redirect you to a browser and here open a new tab. Just type in Samsung Galaxy Store and open the app with the relevant results shown. In Galaxy Store, type Google Play Services Hidden Settings. You can see the proper app and just install it.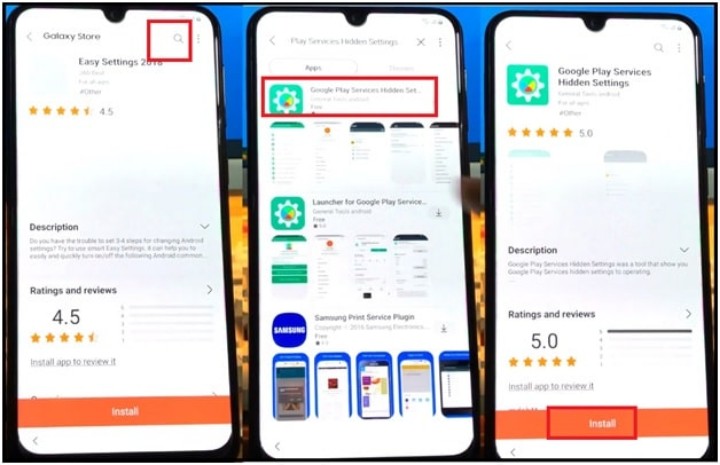 After you open this app, you can see an option that says Google Play Servies with Webpage on the body under the parenthesis (). Just click on it and you have successfully bypassed FRP lock. Last, set up your Samsung phone with the on-screen instructions and skip the part where it asks you Google account details.
SEE ALSO:
---
Conclusion: 
On a side note, this article should solve the FRP lock issue solely on your own devices. So, be ethical and do not break this thing. Hopefully, our how-to guide helped you as expected. If so, then consider sharing this with your other friends and developers out there.