OnePlus has been manufacturing the best of smartphones with ample of features and customizations for its users. With top-of-the-line specs and affordable prices, the devices have always been tough competition in the market. But like many other Android smartphones, even OnePlus doesn't offer the feature of removable batteries. The company has tried to cover up all the other smartphone cons by providing a slim, lightweight body, good battery performance, first-class camera quality, and other features like- dust and water resistance. But swapping out the old degraded battery with a new one is not supported by any of its devices.
OnePlus Diagnostic App
Paying a visit to the service center frequently can be a bit inconvenient. Don't worry, OnePlus does have a really handy diagnostic app that gives users a clear insight into the health of their device's battery. The "OnePlus Diagnostic" app is usually used by the support-side staff at the service center, to get some vital stats on the device shipped in for repair.
The app is compatible with both HydrogenOS as well as Oxygen OS. By using the app, you can take a look at all the important battery parameters like- capacity, temperature, charging state, etc.
Download Battery Health Checker APK
You cannot find the app directly in your phone's setting and need to download the APK for the health checker app on your device. Click the link below and get the APK for your device now.
Download OnePlus Diagnostic from APK Mirror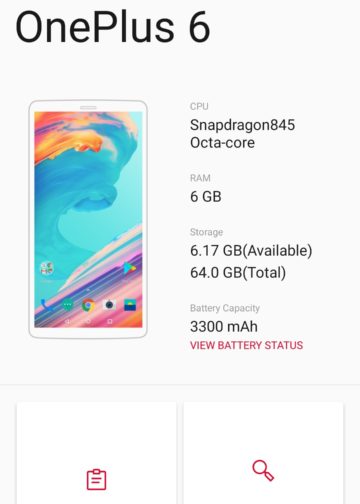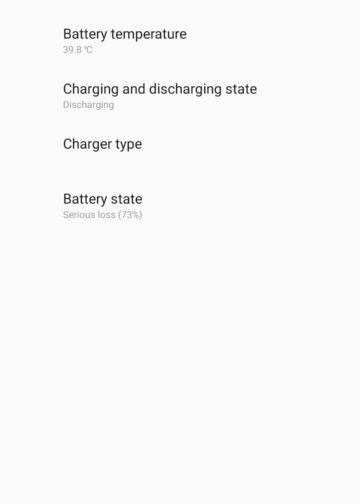 The "Battery State" parameter shows the battery wear level. When you get below 80%, the app considers its capacity to have suffered a serious loss.
Unlike the OnePlus Care app, users get a percentage read-out of how well their smartphone's battery is holding up. While the OnePlus Care app uses qualitative ratings to determine battery health and not the percentage.
So, now you need not run to the service center for your OnePlus battery health. You can conveniently access your device's health at home. Just download the APK and make it easy for you.