MIUI 12.5, is probably the next big thing in MIUI. Recently, during the launch of Mi 11, Xiaomi has showcased MIUI 12.5 as well. As per what the company claims, MIUI 12.5 is lighter, faster, and more efficient than MIUI 12. Well, let us then find out what MIUI 12.5 has to offer this time around. Also, we will look at the Xiaomi devices that will receive the update in the future. With that said, let's begin.
What's new in MIUI 12.5: 
First, MIUI 12.5 as the name itself says, is the midway thing in the major updates. Like every year we get a major MIUI update such as MIUI 10. 11. 12, and more. And this right here can be treated as the refined and improved version of MIUI 12. Now, the first major thing that has changed is the core Android version that comes out of the box.
This implies that MIUI 12.5 will come with Android 11 out of the box. Another thing to note is that this update will also take all bells and whistles from Android 11. So these include Improved notification shade, media controls, revamped icons, and more.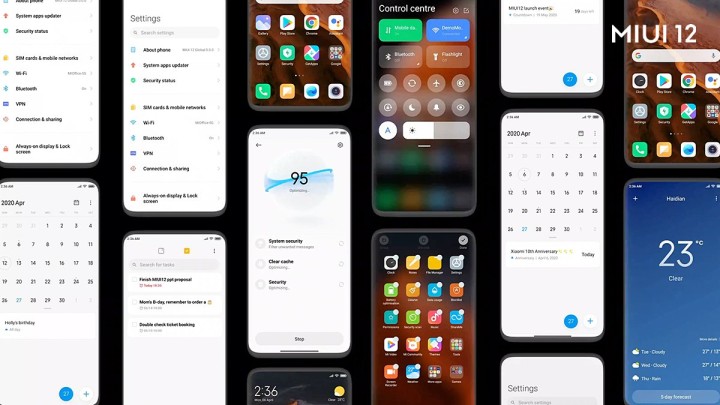 Next, you also get the options of one-time permissions which means you can allow any app to use your system's options just once. Also, this update includes categorical notifications such as conversations, promotions, silent notifications and more. All in all, MIUI 12.5 does not miss out any core Android 11 features and options.
On top of all these, you also get some improvements made from Xiaomi end. To begin with, the interface is slightly redesigned with minor changes and improvements. Not to mention, with this update you also get the new super wallpapers. Moving on, this update is more focused on being powerful and at the same time efficient. This is the reason why Xiaomi has managed to decrease the power consumption on an average of 25%.
Not just that, even the memory usage for system and core scenes has been reduced by around 35% and 20% respectively. Another major highlight of MIUI 12.5 is its even better integration with Windows. Nowadays, everyone is talking about the Android ecosystem. In this scenario, it is a good step in the right direction.
---
28 Devices that will receive the update: 
Now all that is fine as we have looked at the features of MIUI 12.5. Actually, the thing that matters is which Xiaomi devices will receive this update. As of now, as many as 28 Xiaomi devices will receive the MIUI 12.5 update.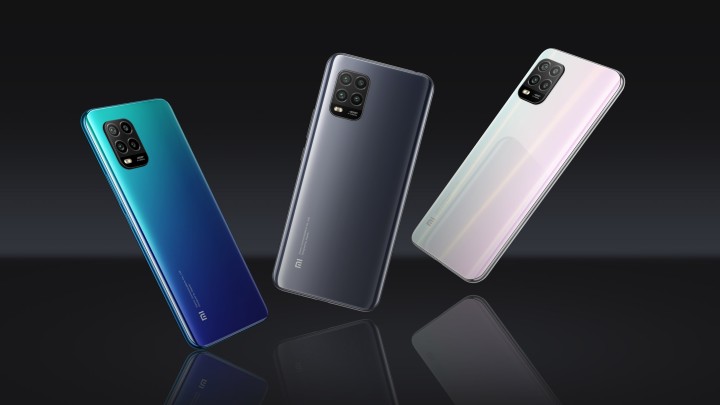 Starting with the Mi phones, these include flagships such as Mi 9, 9 SE, and up to the newly launched Mi 11. Besides, even phones like Mi CC9, CC9 Pro, etc. will receive the update as well. Coming to the Redmi phones, it includes all of them in the Redmi K20 and K30 series.
At last, in the budget segment, you can expect the update for Redmi Note 7, 7 Pro, Note 8, Note 9, 9 Pro, Redmi 10X, and 10X Pro. Not to mention, the releases will first be the beta ones so do backup all your data before updating. Also, beta releases may be unstable with few bugs. Thus, it is not recommended for all.
MIUI 12.5 Eligible Devices list:
Xiaomi Mi 11
Xiaomi Mi 10
Xiaomi Mi 10 Pro
Xiaomi Mi 10 Ultra
Xiaomi Mi 10 Youth
Xiaomi Mi 9 SE
Xiaomi Mi 9
Xiaomi Mi 9 Explorer
Xiaomi Mi 9 Pro 5G
Xiaomi Mi CC9
Xiaomi Mi CC9 Pro
Xiaomi CC9e
Xiaomi Redmi K30 Pro
Xiaomi Redmi K30 5G
Xiaomi Redmi K30S
Xiaomi Redmi K30 Racing
Xiaomi Redmi K30i 5G
Xiaomi Redmi K30
Xiaomi Redmi K20 Pro
Xiaomi Redmi K20
Xiaomi Redmi 10X 5G
Xiaomi Redmi 10X Pro
Xiaomi Redmi Note 9
Xiaomi Redmi Note 9 Pro
Xiaomi Redmi Note 8
Xiaomi Redmi Note 7 Pro
Xiaomi Redmi Note 7
SEE ALSO:

Conclusion: 
In summary, MIUI 12.5 is definitely a promising update for the Xiaomi phones. Also, we need to see that how well those claims made will hold up too. On a side note, you can check the full coverage at the MIUI 12.5 here and also download super wallpapers from here. Finally, consider sharing this word of news with your friends who are looking forward to this update.